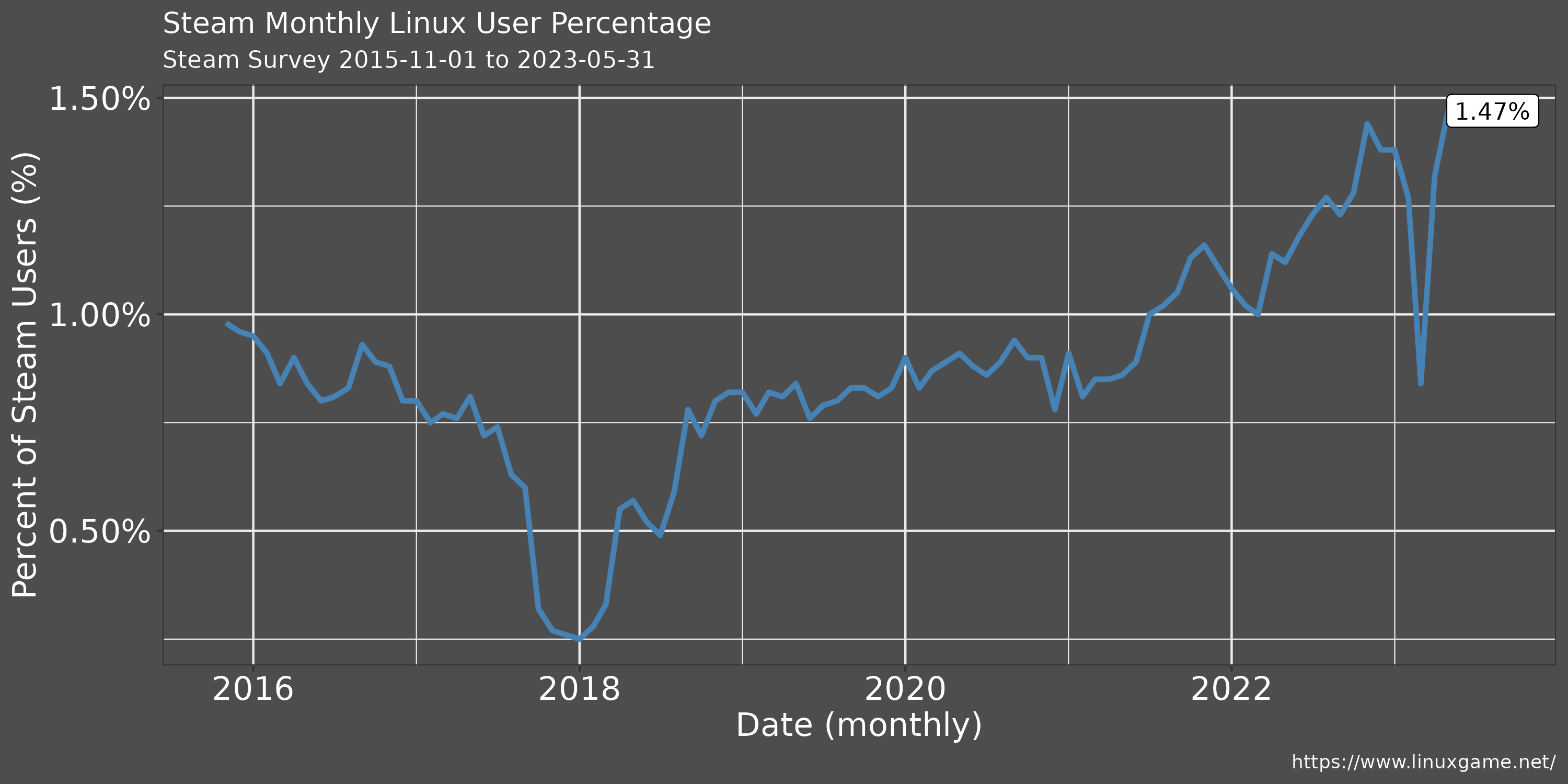 The Steam Hardware & Software Survey is out with information for May 2023 and Linux usage has reached an all-time high of 1.47% of users. This is up from a previous high of 1.44% in November 2022.
Using Valve's last publicly available monthly active user count of 132 million, that would put the number of Linux users at 1.94 million Linux users. However, that 132 million number is from 2021 and it is reasonable to assume that Steam's playerbase has grown since then based on concurrent users numbers. So, I believe that monthly Linux users has probably already breached 2 million.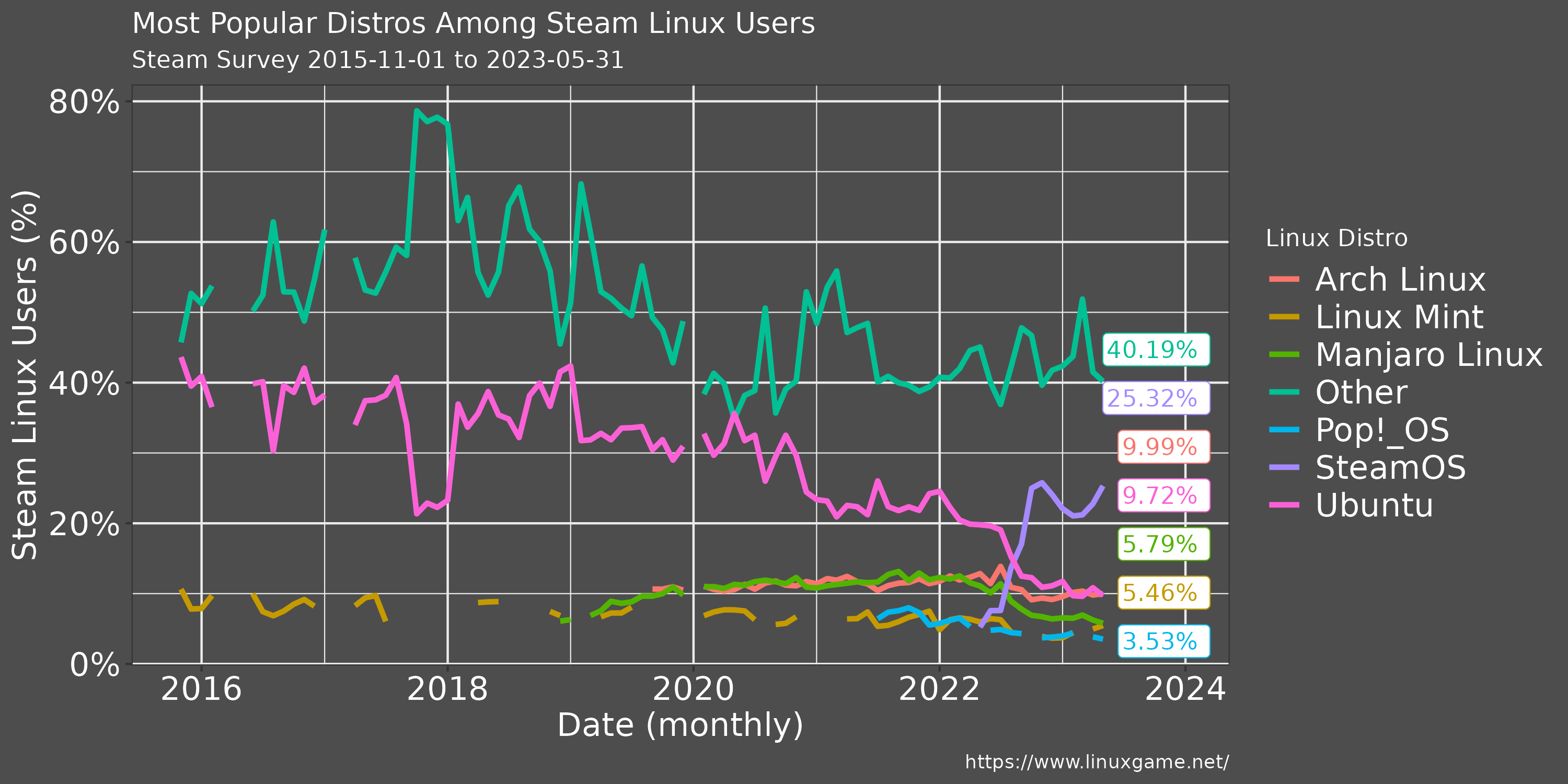 In addition to Linux usage reaching all-time highs, Steam OS has maintained a ratio of about 25% of Linux users. Steam OS usage can be used as a proxy for the number of Steam Decks being used since there are no official Steam OS desktop releases. Based on this, there are probably around 500,000 monthly Steam Deck players. Not bad for what was originally predicted to be a very niche product.
For more information from the Steam Hardware & Software Survey, visit our dedicated page with historic data for many interesting stats. It is also updated every month with latest data so be sure to visit regularly.