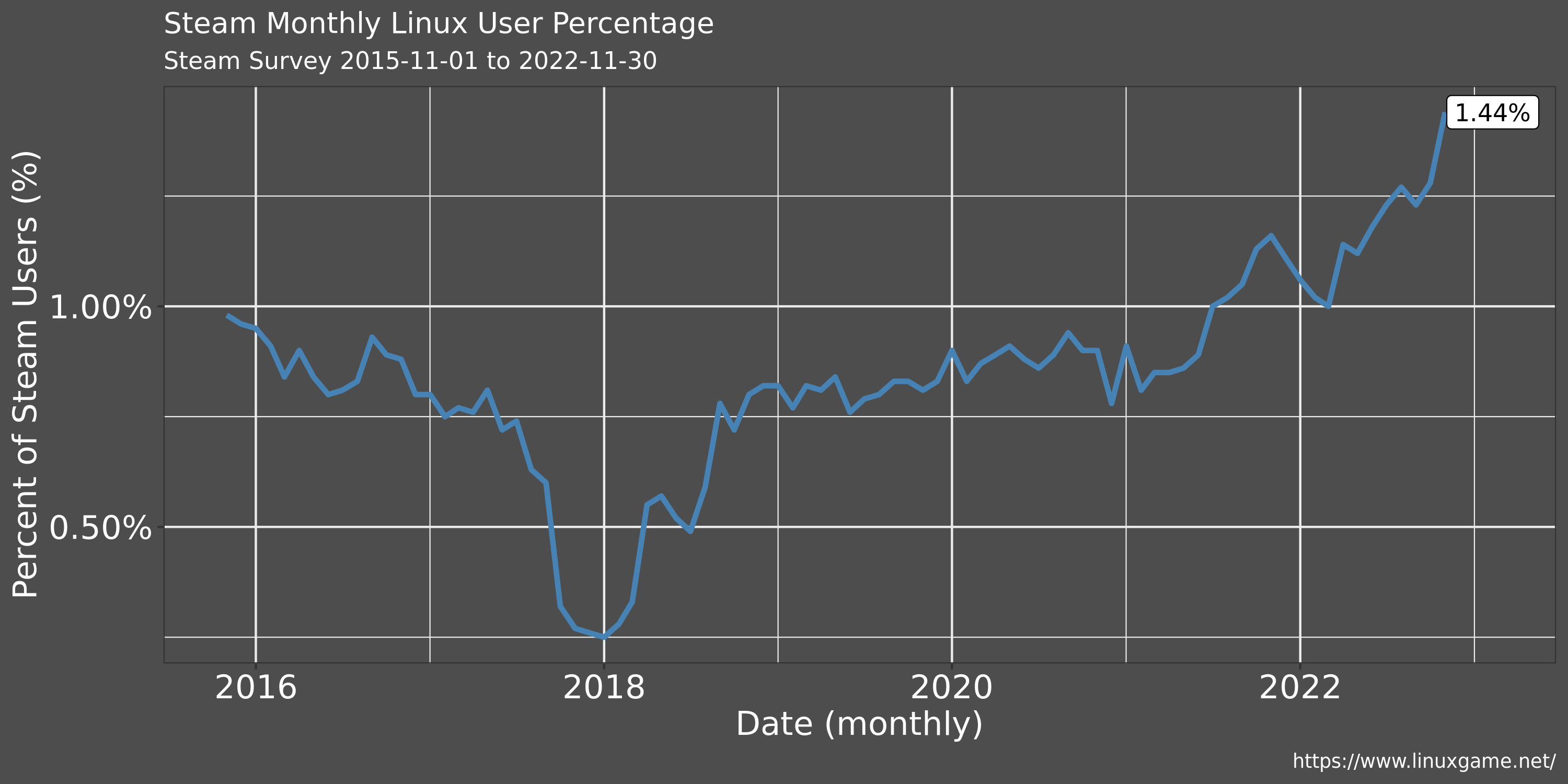 The latest numbers are here for the November edition of Valve's Hardware and Software Survey. The success of the Steam Deck continues to push Linux usage to historic highs, with Steam Deck users themselves accounting for over 25% of all Linux users last month.
We scrape and save the results of each survey to display on our Linux Usage Statistics page. In November, Linux share on Steam increased by .16 percentage points to now sit at 1.44% of all users. That works out to nearly 2 million Linux gamers last month, using Steam's 2021 monthly active user count of 132 million. Considering Steam continued to break peak active users in 2022, I can only assume the number of Linux players has increased as well.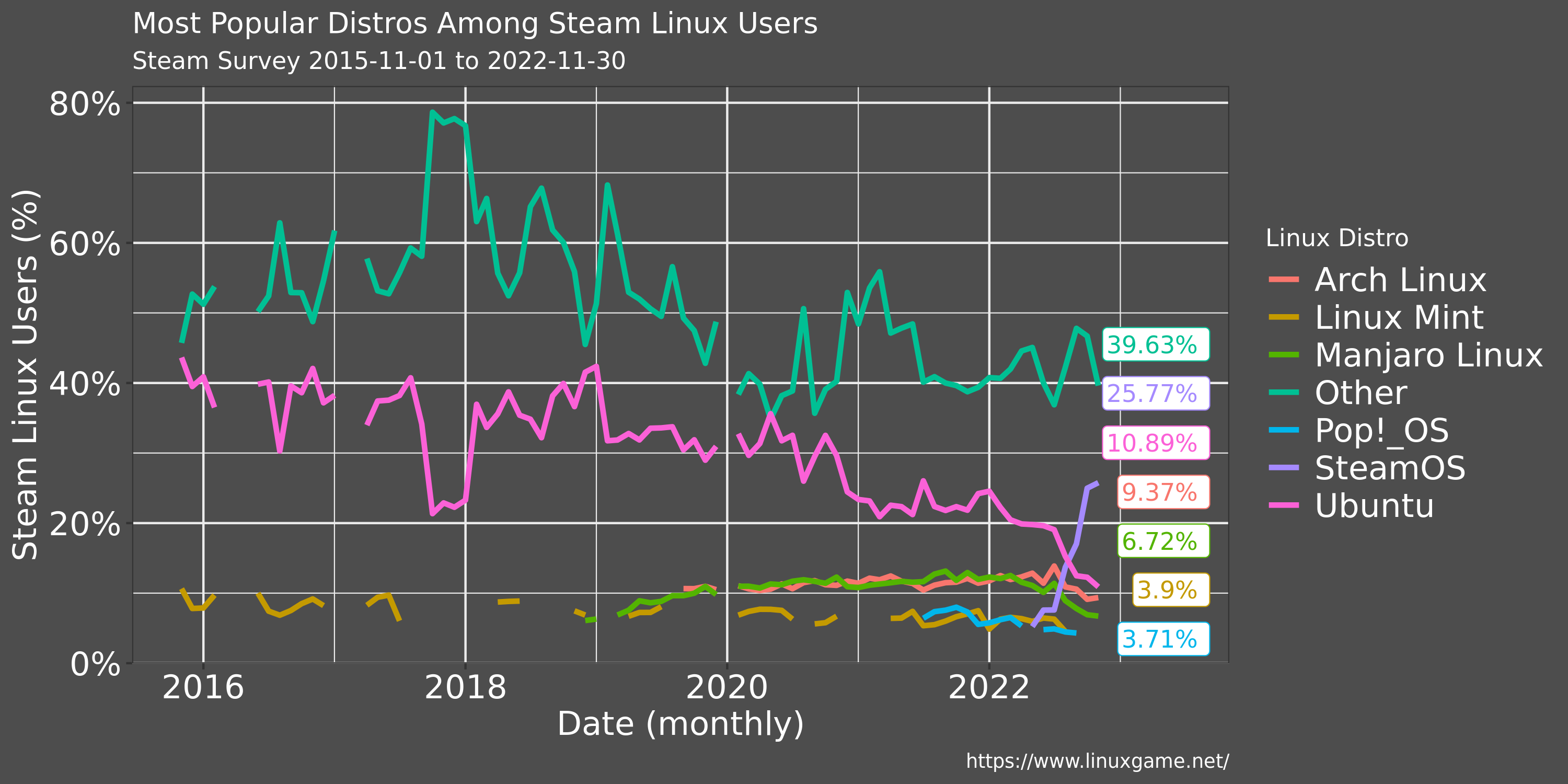 Of course, the big news is that the Steam Deck now appears to account for over one quarter of all Linux users, 25.77% to be exact. We can tell this from the number by the prevalence of users reporting an AMD 0405 APU, which is the system-on-chip package used by the Steam Deck. SteamOS usage is also sitting at 25.77%, even though it is technically usable on a desktop, this likely only accounts for only a small number of users.
Using Steam's 2021 monthly active user count again, there were roughly 490K Steam Decks that saw activity in November 2022. Very impressive for what was originally predicted to be a niche product.
Going forward, I am excited to see what kind of numbers the Linux and the Steam Deck produce for December of this year. I expect to see another big bump due to the holidays, if Valve can keep up production through the season.