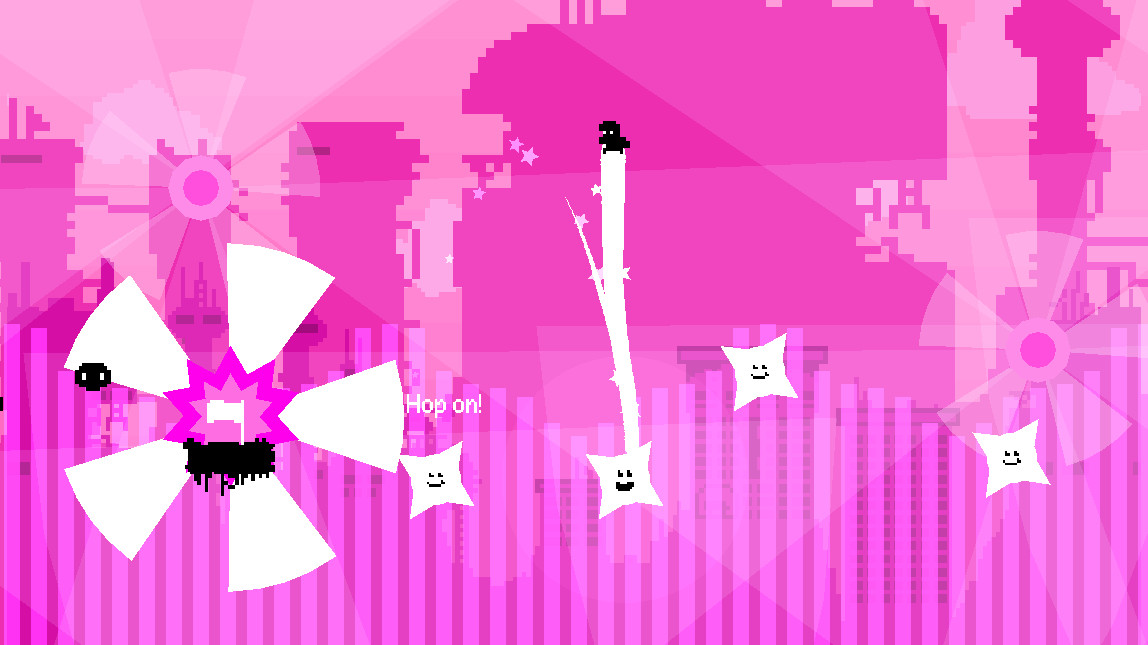 In the current indie platformer market, it's difficult to differentiate your game. But I think that Michael Todd was able to do just that with
Electronic Super Joy 2
. The game is an explosion of difficult gameplay, bright visuals, and an absolutely banging soundtrack.
As with most indie platformers, ESJ2 is no slouch with its difficulty. It throws a few mechanics at you right away and then quickly ramps up the difficulty to make sure you know what your doing. Veterans of the genre may have an easier time but I was sweating after only 30 minutes into the game.
The upbeat electronic soundtrack keeps the pace high and meshes well with the sounds generated by the player. Making it through a section of a stage almost feels like playing through a rhythm game because of this.
The game is almost completely free too. With the exception of a few extra stages, and other goodies purchasable through the Gold Edition, the game is entirely free. When asked why the game is being given away, Michael Todd had this to say on the Steam forums.
For me, it's a mix of reasons. I want people to enjoy the game, and I dislike telling people who have less money they can't play it. It'll help with marketing ("It's free! Go play it!"). Also, I'm happy enough on minimum wage, and as is, this will earn enough. The musicians get most of the soundtrack income (as they should). Why should I aim to be a millionaire? :) Anyway, I'm going to make more games, and sell those, and I'm going to make DLC for this, and sell that. So it's all good.
Electronic Super Joy 2
is available now on
Steam
and
Itch.io
.