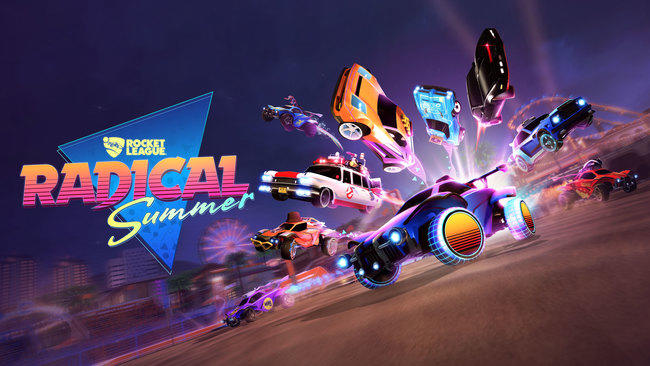 It seems Psyonix's recent aquisition by Epic Games is already paying off.
Rocket League
's aptly named '
Radical Summer
' event features appearances from famous '80s franchises such as: Ghostbusters, Knight Rider, Back to the Future, E.T., and the Karate Kid.
Two new DLC packs will also be released during the event. The first is a Ghostbusters themed pack which includes the icon Ghostbusters Ecto-1 car and some other goodies like banners and avatar borders. This should be available on June 10th at the start of the event. The second cosmetic DLC pack, a Knight Rider themed bundle, will be released later and features the talking car K.I.T.T.
The event is split into 3 phases beginning on June 10th at 19:00 CET (17:00 UTC).
'80s Blockbusters: June 10 - July 1
'80s Culture: July 1 - July 22
'80s Television July 22 - August 12
To go along with the Ecto-1 car pack, the 'Blockbusters' phase of the event kicks things off with a new Ghost Hunt mode. Ghost Hunt is a 3v3 mode where, using special proton steam power-ups, players must trap the ball in the enemy teams containment zone.
Two other game modes, Spike Rush Mode and Beach Ball Mode, are also planned for the later phases of the event.