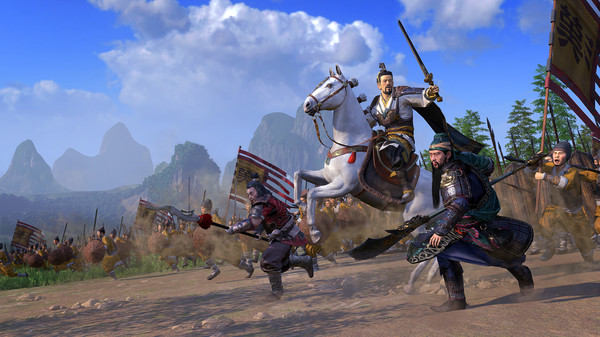 It's almost no surprise, but after a week of being the fourth most played game on Steam, the official Total War Twitter has said yesterday that
Three Kingdoms
has sold
over 1 million copies
. That means that it beat out the previous front-runner in the series,
Total War: Warhammer
, which managed to sell 500k copies in its first 3 days.
A big congratulations to the team at Creative Assembly and Feral Interactive for bringing the game to Linux on launch day. Hopefully with this success, they will continue to see Linux as a worthwhile platform.
Gamesindustry.biz has an excellent
interview with Rob Bartholomew
, Creative Assemlby's Chief Product Officer. He attributes much of the success of
Three Kingdoms
to the Chinese market. Steam has been growing a lot in China over the past couple years and we're starting to see that reflected in game sales now. With an ancient Chinese settings, it's no surprise then why there is so much interest in the game.
In the interview, Bartholomew also mentions how the diplomacy mechanics were tailored to something that players would find much more engaging by adding in drama and personal conflict between the faction leaders. They believe that these changes permeate through the whole game and create more meaningful interactions for the player.
Total War: Three Kingdoms
is currently available on
Steam
.