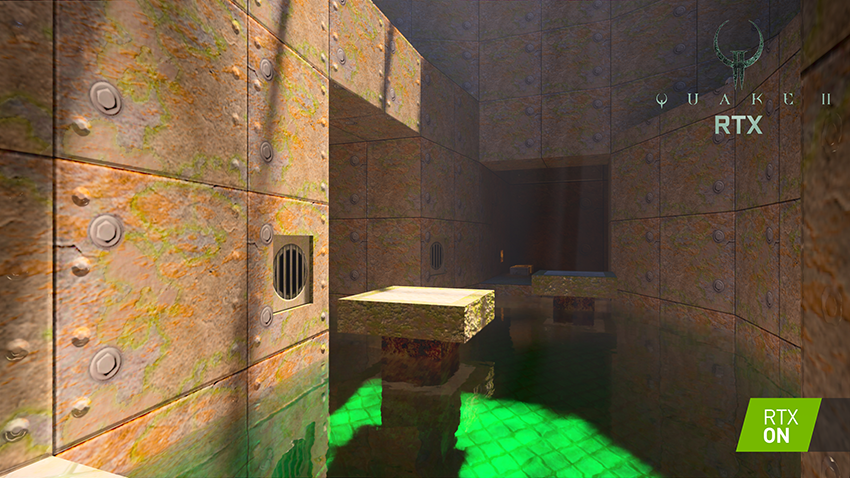 You may have seen some of those Quake II ray tracing videos and screenshots from GDC earlier this year, well now you can experience them for yourself. Nvidia will be releasing
Quake II RTX
on June 6th.
For this release, they've said that they've re-worked basically every visual aspect of the original game. This includes: high quality textures, particle animations, time-of-day effects, multiplayer, and ray tracing (of course). The catch being, that you will need an Nvidia graphics card with the appropriate hardware to really experience this reimagining of Quake II. That means an Nvidia RTX 2050 or higher.
If you've got the hardware ready, you'll be pleased to know that in the typical shareware fashion of the time, the first 3 levels of
Quake II RTX
will be available to download for free. And if you have a full copy of the original Quake II, you'll be able to experience the entirety of the game.
Nvidia has also said that the source code will be available online alongside the official release. This should be a great resource for developers to see a full RTX reference implementation.
Check out the
full announcement
for more details.