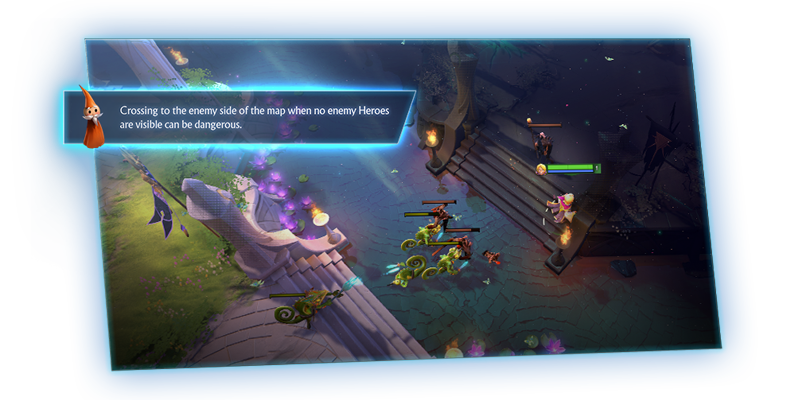 With today's release of DOTA: Dragon's Blood on Netflix, Valve has also made some definite improvements to experience for new players. The Dota community has long been dissatisfied with the current onboarding process, even going so far as to create their own tutorial mod to attract new players.
The first change being made it towards the in-game shop. It's quite daunting to see so many items available in the shop, especially so when there is little guidance as to what would be good for your chosen hero. The new streamlined version will guide players through mandatory early-game purchases before branching out.
Additionally, there will be quest-like challenges for new players, each focusing on a specific mechanic like warding or crowd-control. Completing these challenges awards player shards which can used to purchase cosmetics. A new in-game glossary will also be a central source of information to new players looking for more information.
To further help new players who may be unfamiliar with a lot of Dota 2's gameplay, Valve have also implemented 'wizard tips'. Whenever the game detects the player doing something potentially dangerous, a wizard appears on the screen (ala Clippy style) to let them know.
There are a lot more features too, including: the return of coaching in a modified form, improved bots for players that want to practice offline, new player chat, and a renewed effort to ban smurfing players that ruin games. Check out the official announcement for even more details.
Hidden at the very bottom of Valve's announcement is the arrival of a new hero! It's currently slated to arrive with patch 7.29 after the upcoming Singapore Major, the first LAN since the pandemic.
Since some of these new additions are meta-dependent, especially the revamped in-game shop, I hope that Valve will continue to put effort into keeping all this stuff up-to-date as the game changes over time. Nothing could be worse than giving actively wrong information to new players.