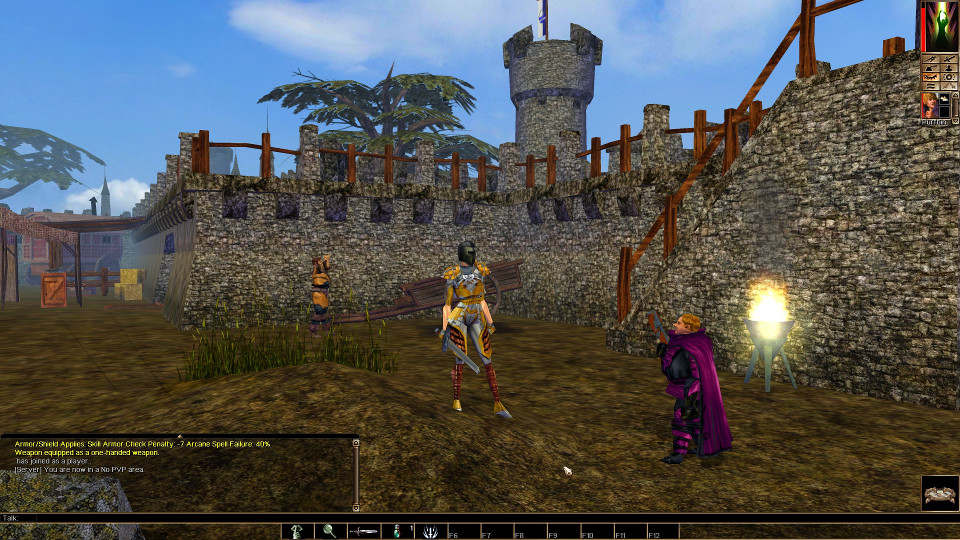 Despite some disappointing news regarding a complete renderer rewrite, the folks over at Beamdog still seem committed to improving Neverwinter Nights: Enhanced Edition. Their re-release of the classic RPG just received a huge update with many new additions, fixes, and graphical updates.
The biggest improvement with patch 8193.15 is a new physically based rendering engine for the lighting. The number of dynamic lights was also upped from 6 to 32. The aim is a more realistic and modern look to the lighting in NWN:EE which increases the options for custom module makers. Take a look at Beamdog's comparison screenshots to see the changes for yourself.
Grass rendering also got some attention in this patch. It should look denser and more realistic than it did previously. Grass used to be quite a performance hog, so Beamdog worked on optimizing this as well. Performance of NWN:EE has been my biggest complaint so I'm glad to see it continue to be addressed with each update.
For the module makers out there, all the assets from the premium modules Darkness over Daggerford and Tyrants of the Moonsea have been added to the game, both of which are worth playing if you haven't already. And there are a whole bunch of new scripting features, like conversation script parameters, that should come in handy. The official announcement has a full list of additions.
For those who own Neverwinter Nights: Enhanced Edition on Steam, the new patch should already be available.