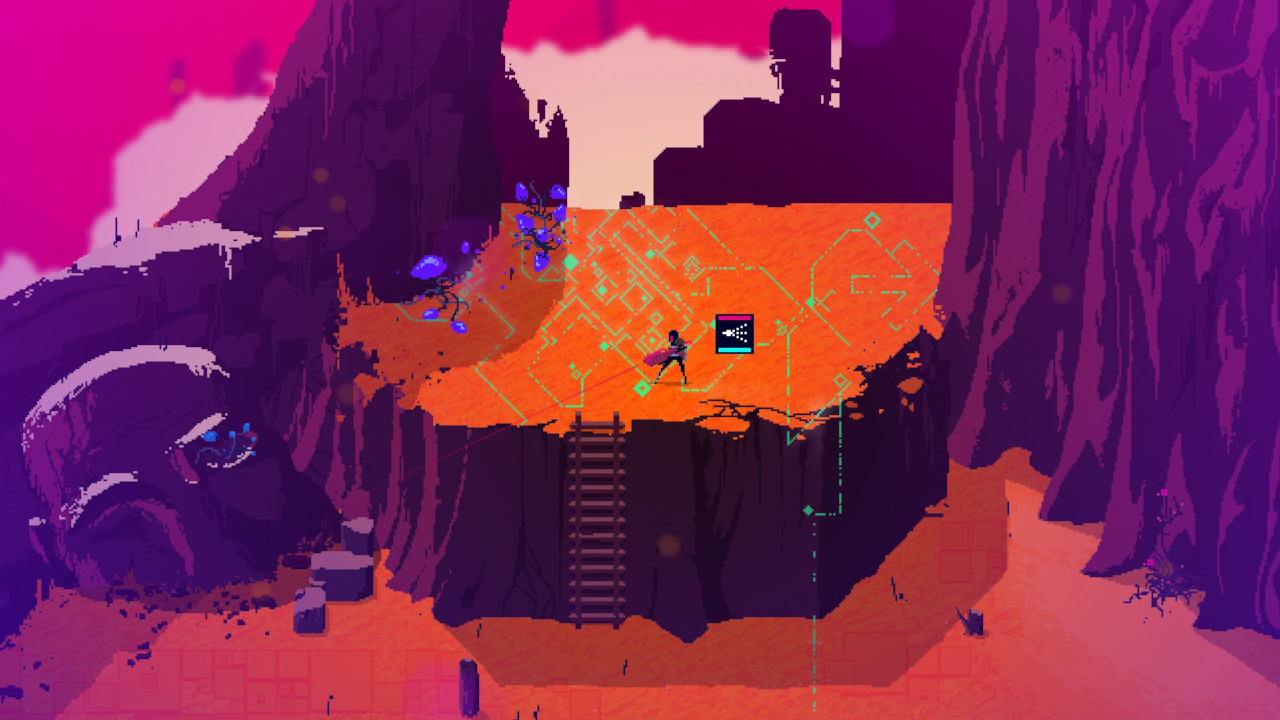 From the self-described "angry German brothers leading a band of vagrants" at Monolith of Minds, Resolutiion is a fast-paced pixel action game and it's finally out today on Steam.
Explore a fractured future, gathering weird weapons and stories, to piece together the past: a friend betrayed, a family broken, worlds at war.

To solve the mystery of the Cradles take on a multi-cultural-mashup of cynical gods, emotional machines, zealots, luddites, and furry critters in a world that doesn't care if it confuses or kills you — oh hey, a kitty!
You can probably guess from the description that the game has some personality and it definitely shows in the pixel art style. It's got a cyberpunk-ish, post-apocalyptic feel to it with some really strange imagery in the environments. And the environments can be quite large so there's lots to explore.
It's easy to pickup on the basic combat, but things get interesting when combining the dash and the unlockable weapons.
There's also a demo available on the Steam page if you're interested in trying it out for yourself.