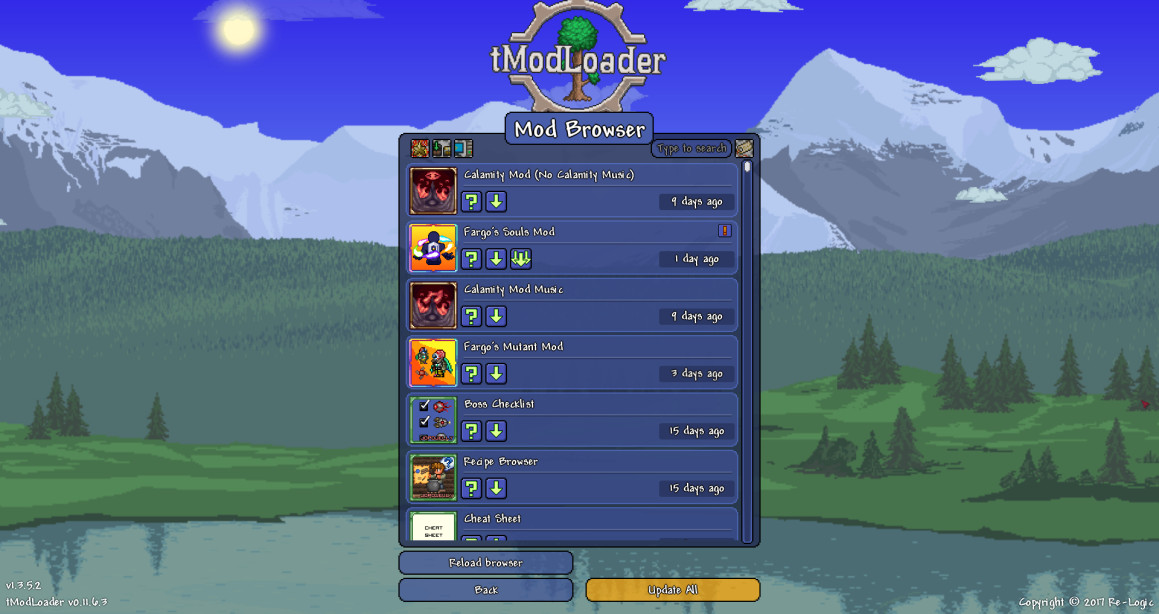 The "crowning update", Journey's End, is
fast approaching
but Re-Logic is one-upping themselves with their latest announcement for
Terraria
. The community-made project
tModLoader
is being brought to Steam, on May 18th, as a free DLC.
tModLoader
is a project to make creating, loading, and managing mods easier in
Terraria
. It sits on top of the
Terraria
codebase and gives mod creators a standardised API to interface with. Check out the
official project page
for some more info.
The initial release of
tModLoader
is based on the current 1.3.5 version of
Terraria
but there are plans to bring it up to parity with 1.4 sometime after its release. Full Steam Workshop integration is also planned, post Journey's End update.
With Re-Logic moving onto other projects after the next
Terraria
update, they see mod integration as "hand[ing] the keys over to the fans". Hopefully
Terraria
will continue to have a long life and lots of new player-created content.
For even more details, check out the
announcement post
and visit the
Steam page
.