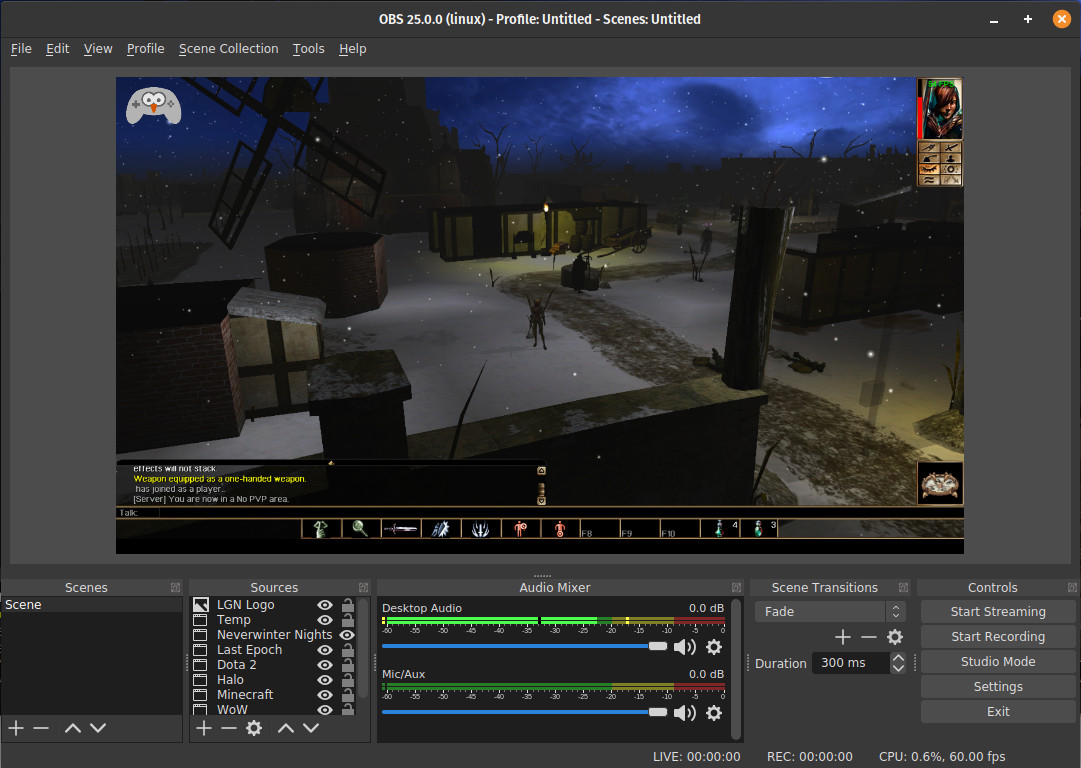 For screen recording and streaming, there's no better application than OBS Studio. And it just got a little better today with its next major release of version 25.0.
The marquee feature being advertised for this release is direct capture from Vulkan applications. Unfortunately it's a Windows-only at the moment, with no concrete plans to bring it to Linux. For now, we'll have to continue making due with X-capture.
It's not all doom and gloom though. There are a bunch of bug fixes addressing things like memory leaks, lockups, and crashes due to PulseAudio. Additionally, control over audio sources has been improved in version 25.0, and there's a few other tweaks and improvements.
For Ubuntu users out there, OBS Studio 25.0 is already in the
PPA
for 18.04 and 19.10. Arch users may have to wait a bit longer as it's not currently in
AUR
nor in the
official repo
at the time of writing.
Check out the
official release
for a full list of changes.