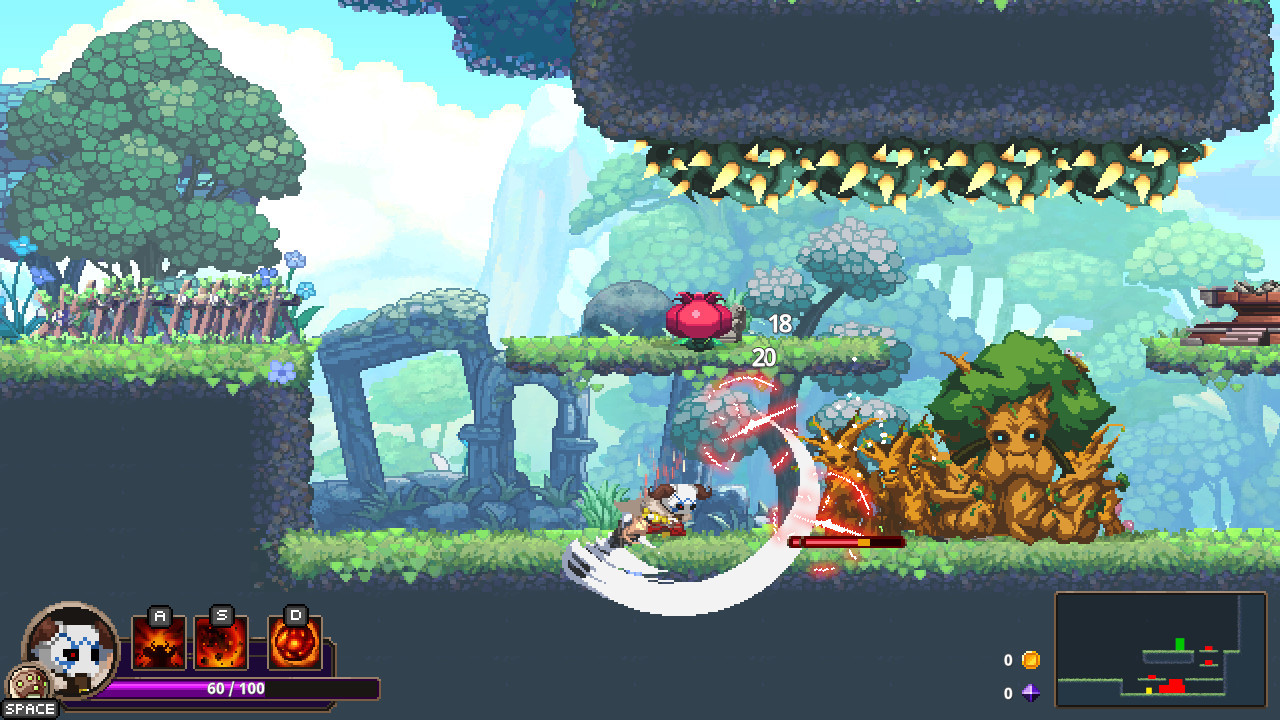 From developers Southpaw Games, and publisher Neowiz, comes
Skul: The Hero Slayer
, a 2D action roguelike that has you taking on the role of Skul, a lone skeleton trying to rescue the Demon King from the Imperial Army. And it just launched into early access on Steam today.
All the roguelike staples are present in
Skul
like randomly generated levels, upgradeable character skills, loot, and more.
Skul
separates itself with it's unique mechanic of switching heads, or skulls in this case, to gain new abilities and powers. Equipping the Werewolf skull, for example, turns you into a werewolf with much faster movement and attack speed. Or finding the Hunter skull turns
Skul
into a bowman with ranged attacks. You're able to have two of these 'skulls' on rotation at a time, which is great for preparing for multiple enemy types.
The gameplay itself is also quite good. The controls feels very responsive and enemies attacks are well telegraphed. This leads to the game feeling quite fair, despite some enemies being rather difficult.
Being early access,
Skul
does have a few bugs. On some screens the game text shows Korean instead of English or other incorrect text. Luckily it doesn't detract from the gameplay too much and hopefully Southpaw Games is able to get these minor issues fixed.
Skul: The Hero Slayer
is available now
on Steam
.