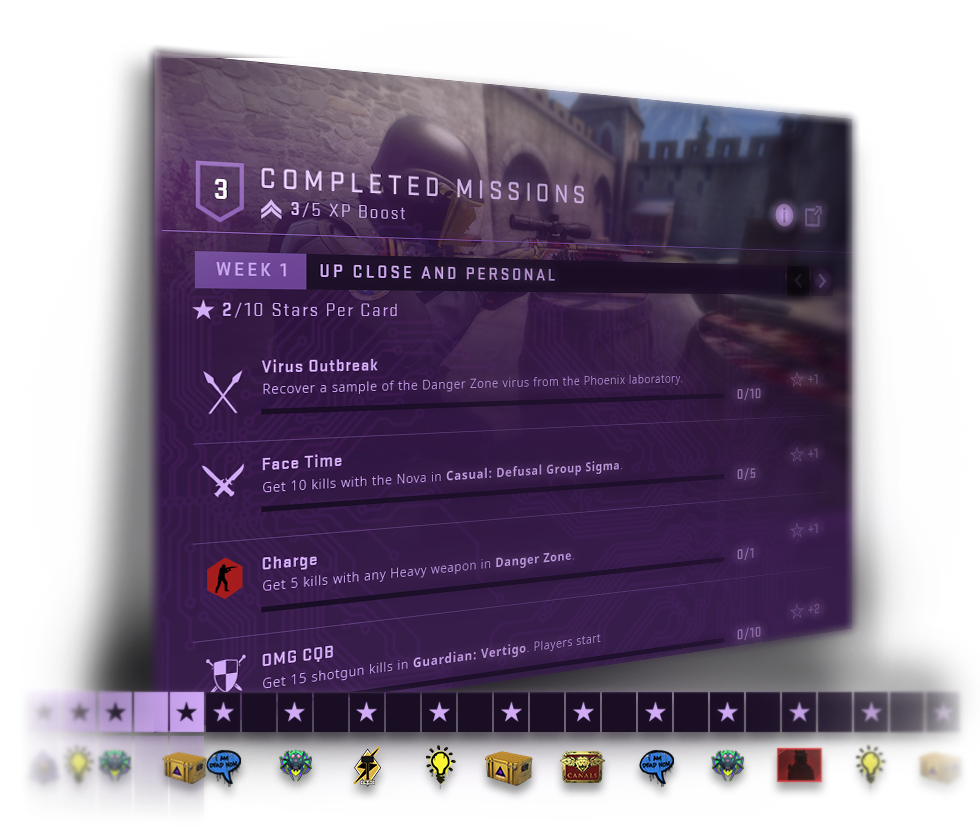 The next
Counter-Strike: Global Offensive
operation is here and it's a pretty big one. Operation Shattered Web features new weapon skins, a few new maps, a mini co-op campaign, and selectable character skins for the first time ever in CS:GO.
By completing weekly challenges, players gain stars and unlock new rewards. One of the four possible Master Agent skins is unlocked after reaching 100 stars, then the track starts again. Reaching 100 stars, and unlocking a single Master Agent skin, can be done with challenges alone; however, to unlock all agents, additional stars will have to be purchased.
Three new maps are also arriving with Operation Shattered Web: Lunacy, a new Flying Scoutsman map; Jungle, a new Danger Zone map; and Studio, a standard defuse map. All three are available even for players who haven't purchased the operation. I'm personally looking forward to getting some playtime in on the new Danger Zone map.
Operation Shattered Web has started already and is said to run for about 16 weeks. Check out the
release notes
for a full breakdown of balance changes.