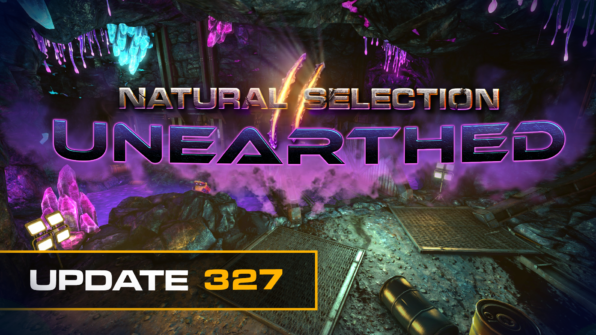 Build 327, the so-called Unearthed update, for Natural Selection II has recently dropped. It gets its name from the new map, Unearthed, that makes its debut in this update. In addition to the new map the number of players on ranked servers has been capped. It was reduced to 10v10 in an attempt to create more balanced gameplay and reduce server stress.
Along with the new map, the update includes a bunch of new visual updates such as: new weapon skins, matchmaking rank badges, and player status indicators to help new players. There's also an absolutely insane amount of balance changes to both gameplay mechanics and existing maps.
The new patch should give the player base a bit of boost. So this weekend will be a great time to start fresh if you've never played NS2, or get back into it if you haven't played in a while.
Check out the
official announcement
for a full list of changes. And check it out on
Steam
.