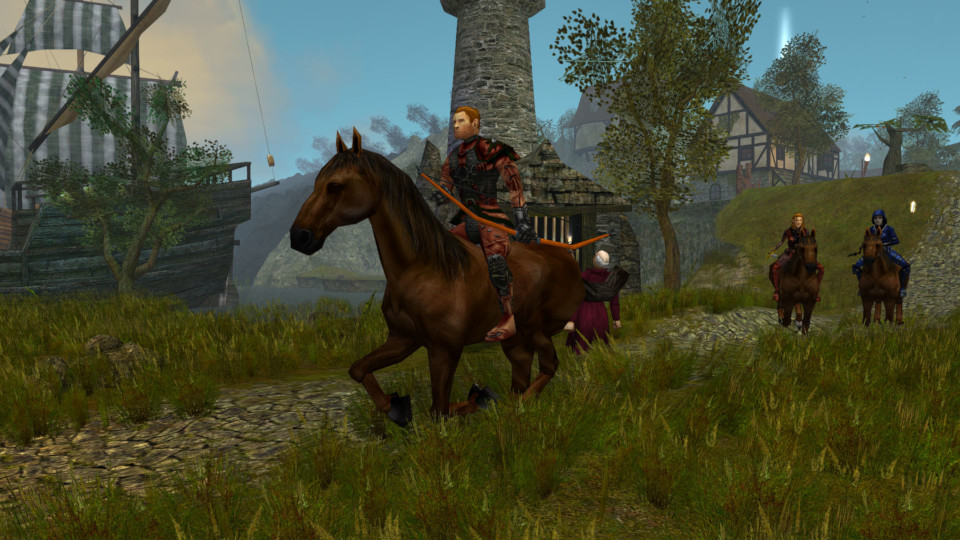 Originally started in 2005 by Luke Scull, as a premium module for Neverwinter Nights,
Tyrants of the Moonsea
unfortunately never got to see its release because Atari cancelled the project. The work that was done was eventually released to the community but it was incomplete.
In late 2018, the project was rebooted with the help of Ossian Studios, the creators of the awesome
Darkness Over Daggerford
NWN module. Ossian brought the unfinished module to completion with a 20+ hour campaign and finally released it on Steam for all Neverwinter Nights fans to enjoy.
Ossian describes the story like this:
The harsh frontier land known as the Moonsea is besieged by demons. A mysterious cult has arisen, bent on death and destruction. Amid the chaos, war is imminent between the powerful city-states and their tyrannical rulers.

Accompanied by the dwarf merchant Madoc, you approach the town of Voonlar just as the worst snowstorm of the year hits. You soon discover that only you can prevent the total annihilation of the Moonsea at the hands of a legendary and ancient evil...

For a little bit more about the development of the module, check out
this blog post
on Arelith and the
official release news
from Beamdog.
Tyrants of the Moonsea
is available now
on Steam
and requires the full version
Neverwinter Nights: Enhanced Edition
to play.